So while listening to a sermon at church, is it ok to…
…eat candy? (as long as it's not crunchy?)
…send text message? (as long as nobody notices?)
…snuggle with my true love? (if nobody is behind me?)
…sleep? (if it's just during the prayers and other boring parts?)
…slouch? (when my butt hurts too badly to sit up straight?)
…study my Bible???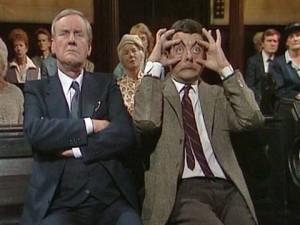 The last one is a bit sticky. I've been told it's rude to have my own personal devotions while a speaker is delivering a message.
"What if they bring it on themselves?" is what I ask. Like this morning, for example. The preacher encouraged us to read Psalms 145-150 because they were such incredibly great Psalms.
"If they are such incredibly great Psalms, what prevents me from reading them now?" I wondered.
He was right. They were good. In fact, good enough for a blog post. So here's what I got – in a roundabout way – from the message this morning…
First, we all know about Psalm 37:4, right? It says, "Delight yourself in the Lord and he will give you the desires of your heart."
Wonderful promise? But now, check out Psalm 145:
"You open your hand and satisfy the desires of every living thing." (Psalm 145:16)
"He fulfills the desires of those who fear him; he hears their cry and saves them." (Ps 145:19)
Great, huH?
Here's another nugget I pulled from the Psalms (during the sermon). I think this verse delivers a wonderful definition of the word "faith":
"The LORD delights in those who fear him, who put their hope in his unfailing love." (Ps 147:11)
Isn't "putting our hope in his unfailing love" exactly what faith is? And this is exactly what I struggle with so much: believing He really has my best in mind, believing any light and momentary afflictions I may go through are really for my best.
I desire to please God. What pleases God is my faith (Heb 11:6). Faith is putting my hope in his unfailing love. His unfailing love wants to fulfill my desires. Whatta sermon.
"For the Lord God is a sun and shield; the Lord bestows favor and honor; no good thing does he withhold from those whose walk is blameless. O Lord Almighty, blessed is the man who trusts in you." (Psalms 84:11-12)