There are two ways I know to increase the amount of money I have lying around: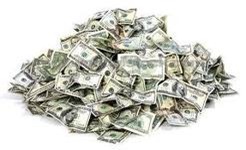 1) Make more
2) Spend less
I've been experimenting with option two.  It could be argued this has lowered my quality of living, but I would disagree.  Regardless, cutting back on recurring expenses has yielded surprising savings for me; my monthly outgoing today is significantly less than it was a year ago.  Here's what I did:
1) Moved into a cheaper apartment.  My satisfaction at the new apartment is comparable if not higher than my satisfaction at the old.  I did give up some luxuries: a 1-car garage, soundproof walls, a low crime area, and convenient parking.  However, I gained better access to work and the highway, more open and friendly neighbors, and a little more excitement.
Old Apartment: $710
New Apartment: $415
Savings per Month: $295
2) Changed to a less expensive cell phone plan.  I moved from T-Mobile to Cricket.  My new plan has unlimited talk and text nationwide.  The catches are that my coverage is less comprehensive and I have no voice mail or call waiting.  At first I wondered if these would be a big deal, but they haven't been an issue. 
As far as coverage, it's really quite good and I even had signal in the back boonies of Oklahoma where I went camping several weekends ago.  Regarding call waiting, if anyone gets a busy signal they can text instead as I do receive texts while talking.  And regarding voicemail, my phone is always on so that's no bigee either.
Old Cell Phone Monthly Plan: $70
New Cell Phone Monthly Plan: $42
Savings per Month: $28
3) Sold my boat. (see previous post) My 22′ sailboat required maintenance, time, and money.  I love sailing, but this boat was more than I could handle alone.  Liquidating the boat was liberating and netted $2,000. (see ad)
Monthly Storage Savings: $30
Monthly Insurance Savings: $10
These three changes alone are saving me $363 per month! That's a lot of money: Equivalent to 150 meals at Taco Bell, an Asus Netbook, even a nice shotgun… or on a more charitable note, it could buy 726 New Testaments through Gospel for Asia or 18 new sets of clothes for children through Samaritan's Purse.
$363 per month works out to over $4,000 per year which Gospel for Asia claims would pay to support 10 full-time indigenous missionaries for a year!
Even the amount I'm saving on my cell phone alone would sponsor 1 orphan's basic needs of food, clothing, and education (see here for great info on sponsoring a specific child, or here or here for simple donation options)
It's incredible I could save so much by merely trimming a little fat in my life. And there's much more fat I could trim too, especially in the areas of food and transportation. But where the rubber meets the road is, "How will I spend this extra cash?" To be honest, so far I haven't done anything… it's just collecting in the bank.
For more on this, check out Jeff Goins article If Someone Gave You $7, How Would You Spend It?

Or for more practical info on saving money, check out 15 Ways to Cut Monthly Expenses