Here is a little known fact about me: I have an eye disorder called strabismus.
The Symptoms Include:
Crossed eyes
Double vision
Loss of ability to see in 3-D (loss of depth perception)
For grins, I photo-shopped the picture below to how I would see it: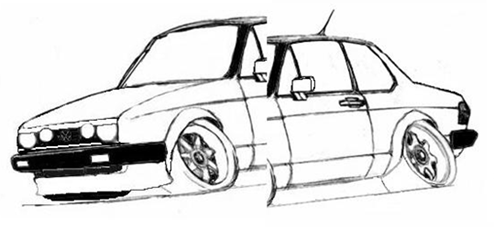 Yep, that's how I walk around seeing things all day every day.  Though it's not quite that bad 'cus I can "move" the double vision line over to the side.
Since I've lived with strabismus from birth and never known differently it doesn't bother me in the least.  All in all, I feel very blessed to have as good of vision as I do: 20/20 in both eyes (corrected).
Now here's another fact about me, this one more well known:  I have a heart disorder called "sin." 
Jesus diagnosed the symptoms in Matthew 15:19:
"For out of the heart come evil thoughts, murder, adultery, sexual immorality, theft, false testimony, slander."
As humans, we're really messed up as a result of sin, aren't we?  It makes our bodies fall apart.  We're (or at least I am) rebellious, selfish, and obnoxious by nature.  It's depressing. 
Nevertheless, God has a plan of redemption.  It was good in the beginning, and it will be good in the end.  I can't wait until heaven when both my body and soul will be made perfect.

Despite our problems due to sin, let's join the Psalmist in praising God for the amazing gift of life and creation he has given:
You have searched me, LORD,
   and you know me.
For you created my inmost being;
   you knit me together in my mother's womb.
I praise you because I am fearfully and wonderfully made;
   your works are wonderful,
   I know that full well.
My frame was not hidden from you
   when I was made in the secret place,
   when I was woven together in the depths of the earth.
Your eyes saw my unformed body;
   all the days ordained for me were written in your book
   before one of them came to be.
How precious to me are your thoughts, God!
   How vast is the sum of them!
Were I to count them,
   they would outnumber the grains of sand—
   when I awake, I am still with you.
              ~Psalm 139