I was in Tel-Aviv December 30th.  I walked along the Mediterranean beach down South to Jaffa.  The Tel-Aviv beach is quite nice, so far my favorite "hang-out" spot in Israel.
Here are a few pictures I took along the walk: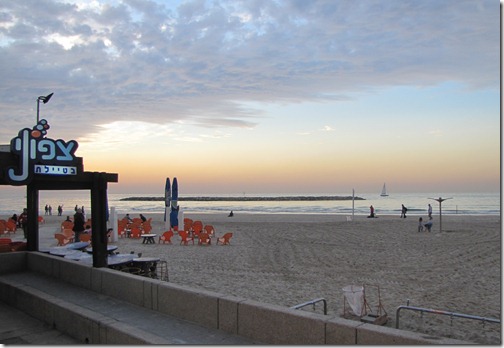 (that sailboat out at Sea looked like fun)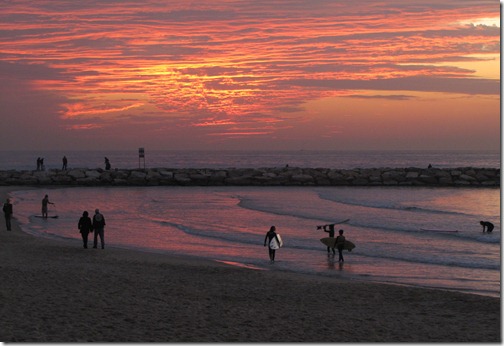 (the waves didn't look big enough for surfing, but then again, I'm no surfer)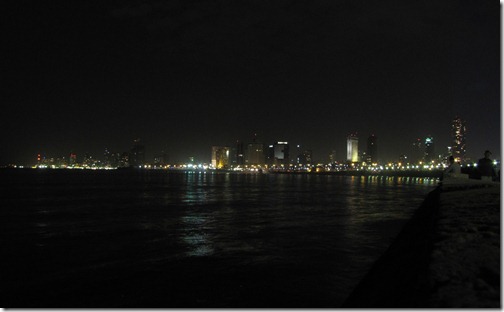 (from Jaffa looking back at the Tel-Aviv skyline)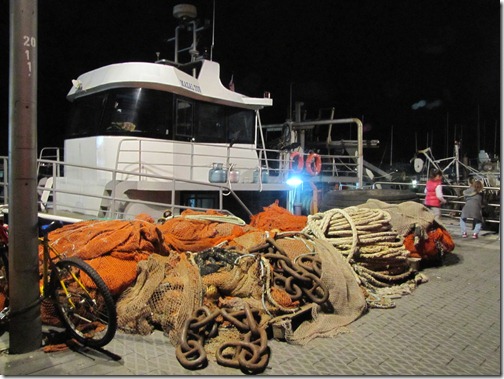 (fishing gear on a pier in Jaffa)
The following morning (Saturday, New Years Eve) I again walked to Jaffa to attend a church there. 
Here's what I looked like leaving the hostel (note I'm carrying all my luggage for the three day trip in that little backpack).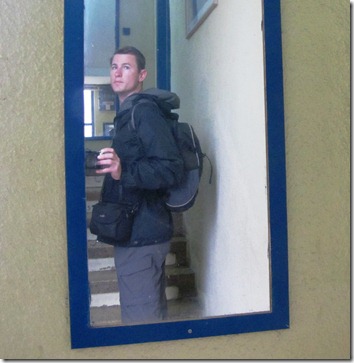 Walking to church I took the following video (pretty boring) of the Tel-Aviv Mediterranean beach scene: