So after five weeks working at summer Bible camp, I'm back in Wichita.  There were friends I made at camp I most likely won't see again anytime soon.  Sad.  But, there are friends here I'm getting re-acquainted with. 
The whole last year of my life seems to be a long series of "hellos" and "goodbye's."  Frustrating.  Sometimes it feels like I have a million acquaintances but no friends.  Maybe I should stay put in one place a little longer?
I had to laugh at a sign I recently saw in front of an Automotive Collision Repair Shop that read, "We make friends by accident." 
While I too have met many people by accident, I've also met many people intentionally.  I find my better friends are ones which chose me and not ones I chose.  Probably some spiritual lesson there…  God can only have true relationship with those who reciprocally choose Him.
While I have things to do here back home, it is a bit depressing to not be living the life of high adventure.  Instead, I've been working on getting my car running again.  It was over-heating, but now it's fixed.
High adventure aside, I miss living in community like I did on the Kibbutz in Israel or at Camp this summer (and last summer).
Been spending some time researching Haiti, where I'd like to go back.  Reading about it's history, culture, people, geography, strengths, weaknesses, and language.  Even listened to Haitian Christian music on Youtube, some of which drives me nuts because its too repetetive while other songs I truly enjoy.  Good or bad, they greatly enjoy their music.  I liked this a capella group and this choir singing Psalm 23.
Speaking of music on the Tube of You, have you heard ThePianoGuys?  Not sure why they have that name because only one out of four plays the piano: 1 cameraman, 1 audioman, 1 pianist, and 1 cellist.  They put together fantastic stuff.  A few classics are: Somewhere Over the Rainbow and Me and My Cello – but my personal favorite is Bourne Vivaldi.
Since I haven't written in forever, I forgot to mention the last two weeks I was at camp my job was life-guarding (which was fun).  No one drowned so that was a success.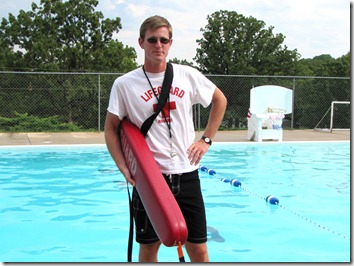 I wish there was more to write about, but my life is pretty slow these days.