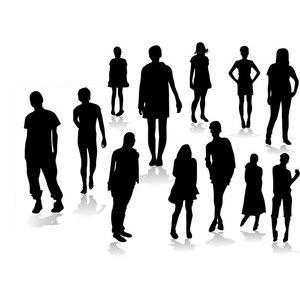 The title of this post may sound wierd: "Who are the Church?" What kind of grammar is that??!
But this is because we are conditioned to thinking of the word church as meaning a building instead of a collective group of "called out ones."
The more I examine the scriptures, the more I see we don't meet "at church," we meet "as the church." We don't "go to church," we "are the church." Evangelism isn't bringing the lost "to the church," it's bringing the church "to the lost."
In his book, When the Church Was Young
, Ernest Loosley says,
"When the church was very young, it had no buildings. Let us begin with that striking fact. That the church had no buildings is the most noticeable of the points of difference between the church of the early days and the church of today. In the minds of most people today, 'church' means first a building, probably something else second; but seldom does 'the church' stand for anything other than a building. Yet here is the fact with which we start: the early church possessed no buildings and carried on its work for a great many years without erecting any."
The Bible says we Christians are…
…God's Building
"For we are God's fellow workers; you are God's field, God's building." (1 Corinthians 3:9)
…God's House
"…The Most high does not live in houses made by men." (Acts 7:48)
"But Christ is faithful to a son over God's house. And we are his house." (Hebrews 3:6)
…God's Temple
"Do you not know that your body is a temple of the Holy Spirit, who is in you, whom you have received from God?" (1 Corinthians 6:18)
"Don't you know that you yourselves are God's temple and that God's Spirit lives in you? If anyone destroys God's temple, God will destroy him; for God's temple is sacred, and you are that temple." (1 Corinthians 3:16-17)
…God's Household
"You are … members of God's household." (Ephesians 2:19)
…Christ's Body
"…We who are many form one body, and each member belongs to all the others." (Romans 12:5)
"…Now you are the body of Christ, and each one of you is a part of it." (1 Corinthians 12:27)
"…No one ever hated his own body, but he feeds and cares for it, just as Christ does the church-for we are members of his body." (Ephesians 5:30)
…Priests
"But you are a chosen people, a royal priesthood, a holy nation, a people belonging to God, that you may declare the praises of him who called you out of darkness into his wonderful light." (1 Peter 2:9)
So the church isn't a building, it's us!
And in the particular sense, we are regularly "called out" from our busy schedules to meet with others of like faith for encouraging each other and worshiping God. This is an assembly, a gathering.
But in the general sense we have also been "called out" of the world to be Holy and Separate: living sacrifices pleasing to God, which is our spiritual act of worship (Rom 12:1).