Below are pictures I snapped yesterday morning. 
The first is on Jaffa road, a main walking thoroughfare through town.
This street is lined with shops and many of the store owners were standing out by their doors laughing.  It was a jolly atmosphere as I exchanged excited greetings with them: "Boker Tov – it's SNOWING!"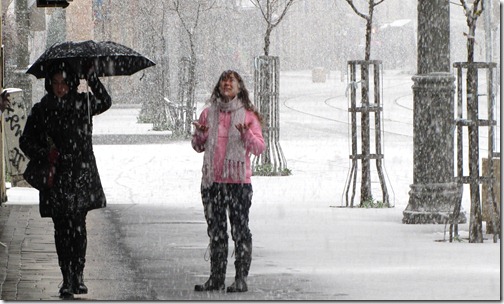 Here are some Orthodox men chatting at the Wailing Wall.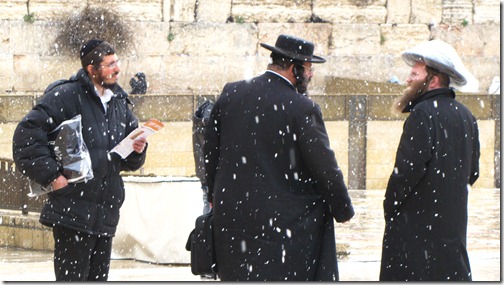 An Israeli youth throws snowballs at his friends with gusto.  Heck, I even got hit with a random one!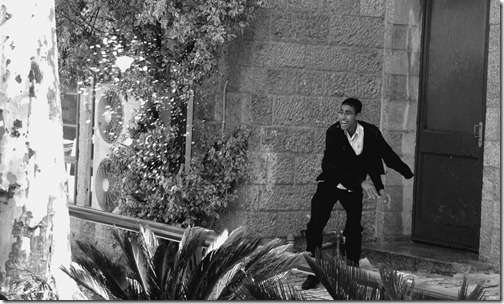 A miniature snowman built on top a pushcart in the Old City.