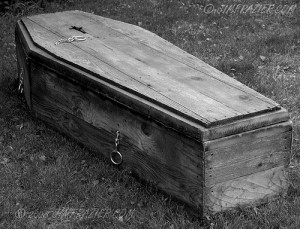 I was just reminded I have to be prepared to die anytime.
A woman in her 20s was killed in an auto accident about fifteen minutes after I drove by the exact same spot this morning.
One person was killed this morning in a three-vehicle crash on I-135 by the First St exit, emergency dispatchers said.
The crash occurred at 7:47 a.m. in the northbound lanes of the freeway.
Two SUVs and a red car were involved in the crash. A woman in her 20s was killed.

I need to be lifting up her family in prayer.
Dying is a shock. I feel like there are a million things I need to get done today that are important (and there are). However, if I knew that tomorrow morning I was going to die they wouldn't seem near so important to me today.