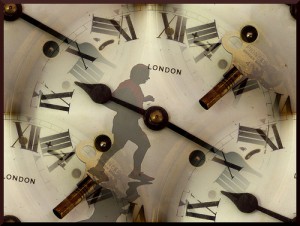 So how do I respond when things aren't going as planned? This morning I got to find out.
Here was the problem: I needed to print thirty handouts for a presentation I was scheduled to deliver this morning in my college summer class. The class started at 7:30am.
On this particular project I had procrastinated so long I was still scrambling to finish up last minute details 5am this morning. Everything was done except for the 30 double-sided Fact Sheets I needed to print out.
Would you know it? My printer got through several and then ran out of ink. Not good news. I was a little peeved but quickly came up with an alternate plan.
Here was Plan B: drop by my parents' house on the way to school and print the remainder using their printer. Good plan, right?
I breezed into my folks house at the crack o' dawn. They were still asleep. Slipping downstairs to the computer I had to get down on my hands and knees and crawl under their computer desk to access the awkwardly placed USB port. I was in such a hurry that I accidentally tipped the computer over on its side. No big deal, right?
Wrong. My parents' computer crashed. Cold. I tried turning it on and off several times. It would try to boot, but then die with a gasp of its jet-powered sounding fans.
Drat. Foiled again.
Time for Plan C: Use my parents' printer with my laptop. That should work. Uh-oh, I didn't have the correct printer drivers. Well, perhaps I could download said drivers off the internet? After some travail I got an internet connection, found the drivers on the HP website, downloaded them, installed them, and… their printer still wouldn't recognize my laptop.
The hands of the clock now stood at 7:31. Class started one minute ago. Time was ticking Cinderella. Quite disgusted, disgruntled, sour and perturbed I flew out of my parents' house, hopped in my drag car (i.e. aging Jeep) and headed to school.
I think at this point I had forgotten all about the verse:
"Do not be anxious about anything, but in everything, by prayer and petition, with thanksgiving, present your requests to God." (Phil 4:6)
To my credit, I didn't speed. At least not by much. But I didn't pray either. Instead I stewed and thought, "This is ridiculous! Failure on a triple redundant magnitude!"
Maybe another reason I didn't pray was because I realized I didn't have much of a leg to stand on. If I hadn't procrastinated until the last minute I wouldn't have been in such a fix.
Plan D. The computer lab closest to my classroom in the Education building. Surely it would have a printer I could use. 7:50 found me standing in front of the doors to the computer lab. The closed doors to the computer lab. The closed, LOCKED doors to the computer lab. The sign informed me it didn't open until 8 o'clock, ten minutes away.
Plan E. The printers in the library… clear across campus. Hike, hike, hike. Nope, the library was closed too. What about the 24-hour study room? Yes, one aging printer! Perhpas it would work?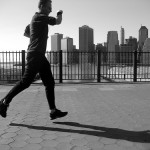 One final detail: I wanted to print these Fact Sheets off on spiffy green paper I had brought with me. But what was this? The paper tray on the crazy old printers was padlocked shut!?? How was I going to get an A on the assignment if my Fact Sheets were printed on boring, plain old ordinary white paper? NO! They must be printed on eye-catching neon green paper. It was the only way to guarantee success.
Then I spied a copy machine that didn't have locked paper trays. Yesss. Insert green colored paper.
Ooops, that was upside down. Ooops, that was the wrong side. Allright, that's what I want. Print 30 of those suckers. What's this? Why is the copier spitting out long paper rolls of goobered inky nastiness?
I take my seat in class. Fifty minutes late. Fortunately, I've arrived in the Nick of time, only moments before my turn to present.
Yes, now it's my turn. After first handing out my Fact Sheets (printed on eye-catching green paper) I calmly deliver my presentation. We'll see what grade I get. The green paper had better of helped.
So to answer my original question, "How do I respond when things aren't going as planned?" I would say poorly at first, then better. When my printer ran out of ink at my apartment I was filled with malaise and a sense of impending doom. Then at my parents house when their computer crashed I got irritated. Like, really irritated. Ok, like, well, REALLY irritated.
However, by the time I was at school standing in front of the locked computer lab doors I was finding the situation nearly comical. Nearly. But hey, it all worked out in the end, right? Just like Paul said,
"And we know that in all things God works for the good of those who love him, who have been called according to his purpose." (Rom 8:28)